Beyond an expansion, Monster Hunter World has had fairly regular updates to keep the hunting fresh and the monsters aplenty. Monster Hunter World: Iceborne was released on September 6th 2019 for consoles and January 9th 2020 for PC and since it's initial release on consoles it's had a roadmap detailing the release of upcoming free content.
The term 'roadmap' has been sort of a taboo for some games as it sometimes feels like a list of rarely kept promises. Capcom, however, have stuck to their guns and released everything you see above. As a fan of MHW and the expansion I assumed that after the April update of Raging Brachydios and the Furious Rajang that there wouldn't really be anything all that significant coming after the return of this 'fan-favourite' monster. However, I assumed wrongly!
Behold!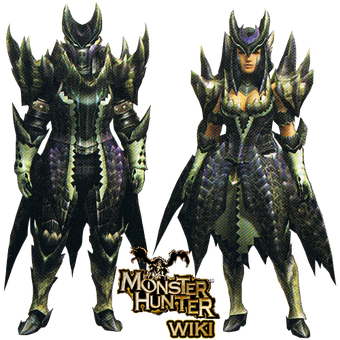 So as was promised the Alatreon is making a return in MHW:I, the mighty elder dragon that will devastate hunters with a combination of all the known elemental attacks and being just plain mean. Fans were delighted to hear that this famously difficult monster would be returning along with its, pretty stylin', armour sets from previous Monster Hunter titles.
Capcom has been pretty diligent in recreating classic armour pieces while still managing to re-imagine a few to keep things fresh. Classics like the Rathalos armour made their appearance in High-Rank but were redesigned for Master Rank in Iceborne (Formally known as G-Rank in previous entries.)
I didn't expect much more content from, what is now, a two and a half year old game. Capcom are happy to prove myself and any other doubters wrong with the Frostfang Barioth. A terrifying variant monster set for release in August that brings a new set of armours and weapons for hunters to craft and go a-hunting with. If you were anything like me, unskilled and unprepared, the Barioth was probably your first big hurdle in Iceborne. It's fast, aggressive and unrelenting with its barrage of frost attacks. It's a lot for the uninitiated in the challenge of Master Rank.
But wait, there's more! Before the Frostfang Barioth can chew us to pieces we're going to get a brand new festival to enjoy! Astera's Summer Twilight Fest and Seliana's Sizzling Spice Fest!
Festivals are a neat little feature Capcom put in to MHW that brings new and old event quests for hunters to enjoy along with a few seasonal items to wet your apatite. They even go so far as to change the visuals on the food your character eats before going out on a hunt too! Not to mention a new outfit for your Poogie, your faithful piglet companion who wanders the games main hub areas.
The developers mentioned in their Dev Diary 6 Livestream that they wanted to 'heat things up' as it were with the summer festival. Iceborne being, as it sounds, a bit of a chilly expansion won't be short on the summer heat that's for sure. We've got some Carnival themed armours to earn, a Pukei-Pukei outfit for our Palico and even a new outfit for our Poogie.
So you better gear up hunters because this summer is going to be a lively one! (Or a deadly one depending on how you see things.) Get your strategies down, your hunting partners locked in and your palico's fur combed and get ready for what's likely to be two of the most challenging monsters we've had yet!
Good Hunting!